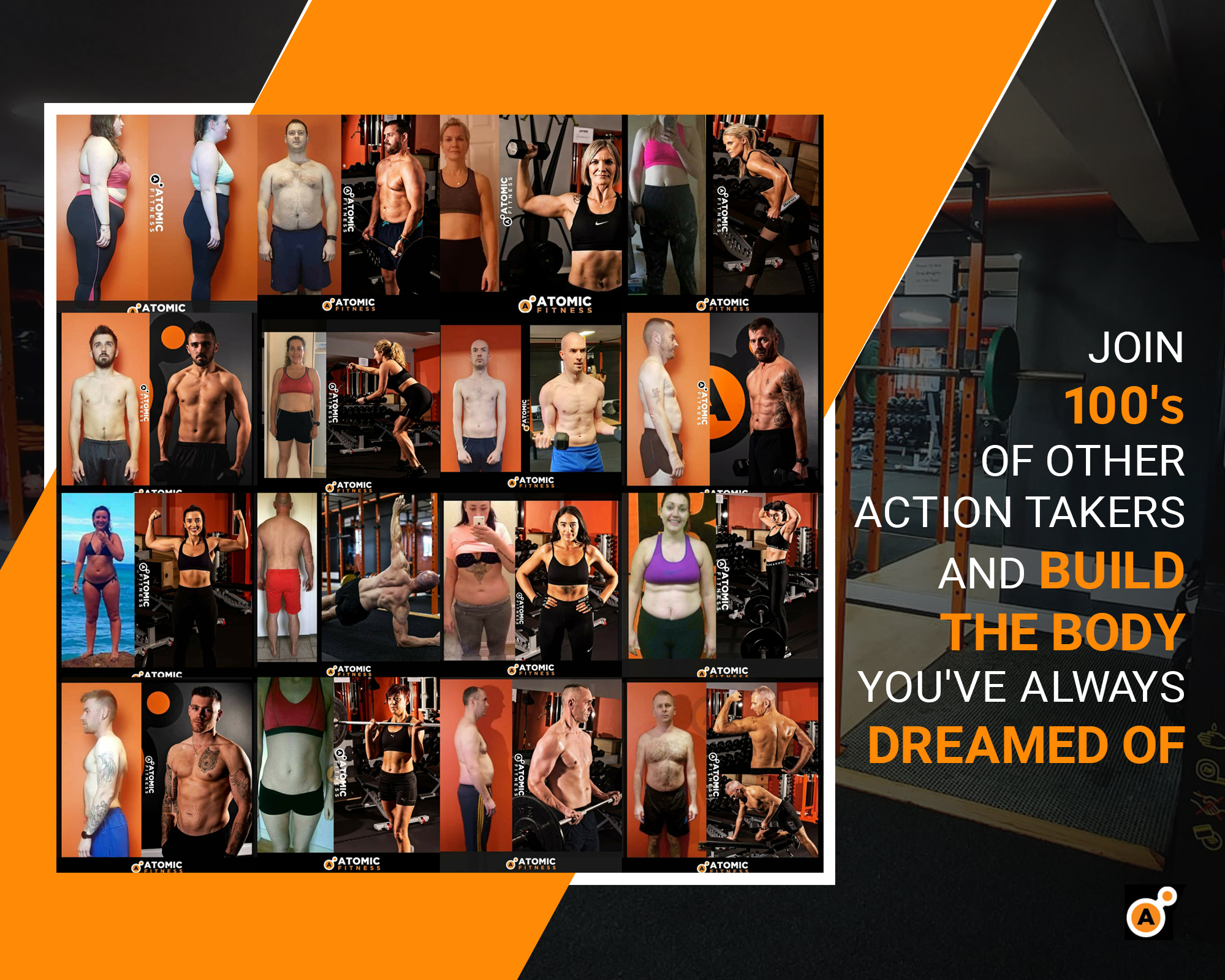 From low energy, looking & feeling unhealthy to losing 14kg of body fat and having more energy and confidence than ever before.
Busy dad of two had never stepped foot in a gym, 12 weeks later he had shredded fat and packed on more muscle than ever before.
From hitting a low point and hating her reflection, Jodie then lost 14lbs of fat, increased her strength and created a body she's proud of.
Busy salon owner loses 27lbs of body fat, gains her confidence back and makes her health a priority.
Niall shredded body fat, packed on a tonne of muscle and at 48 years old he is in the best shape of his life.
Mum of 3 and business woman went from her heaviest weight and clothes not fitting to losing 15lbs of fat and building a stronger body and mind.
Stacey's arms used to hurt just from carrying the shopping in from the car, Now she is stronger, fitter and enjoys being challenged in the gym.
From suffering with back pain to packing on some serious muscle and becoming one of our strongest members.
In Just 12weeks, Faye drastically transformed her body, increased her strength and doubled her energy levels.